Avoid These Mistakes If You Plan to Sell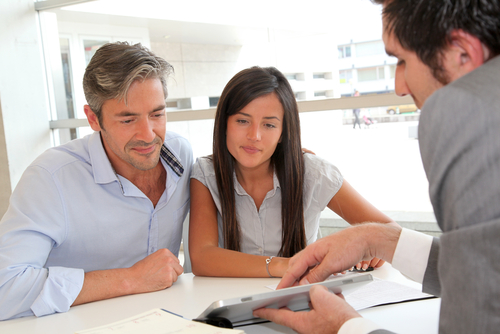 Anytime you plan on selling your home there are a number of timeless, common mistakes that can end up costing you serious money down the line. Unfortunately, some homeowners might not realize that their actions now can have negative effects on their future home sale. For the smoothest and most profitable sale possible, here are 6 things that you should avoid when deciding to sell your home.
1. Over-improving
It might seem counterintuitive, but you don't want to make your home too nice prior to the sale. Sellers often think that any money they put in before the sale will come back to them as an increased sale price, but this isn't always the case. In fact, only 64% of the money sellers put into renovations is recouped in sale price on average. Plus, some "improvements" (such as swimming pools) can actually hurt your home's value by limiting the number of interested buyers. Avoid this issue by researching which renovations yield the greatest return on investment and by asking your agent about local trends.
2. Skipping the Permit
Yes, getting permits for renovations to your own house is irritating; however, unpermitted work can greatly reduce your home's value when the time comes to sell. Buyers will be hesitant to pay for work that might not be up to code, and often you will be required to spend more money to fix permit problems before selling.
3. Inflexible Hours
When trying to sell, limiting the hours during which you will let potential buyers see your home is a surefire way to sabotage the process. Not only will some buyers be unable to see your house at all, but even those that can will not appreciate having to fit your schedule. With restrictive pandemic precautions that we are all dealing with you may have to be able to think out of the box when it comes to how people are able to access your home as well.
4. Forgetting about Curb Appeal
It's easy to get caught up in preparing the interior of your home for the upcoming sale; after all, that's what you see most! However, always remember to focus on curb appeal as well. Potential buyers will get their first impression of the home when they see the exterior, be it in photos or in person. Things like fresh paint, mulch, and a nice front door can go a long way toward landing your asking price. It is also a smart idea to be able to provide seasonal pictures of your home. A nice picture of your home decorated for the holidays, during the Fall season or when everything is green and lush during the Spring and Summer will give buyers an idea of what to expect througout the year.
5. Ignoring the Internet
While signs and open houses have their value, these days most people shop for homes online. Make sure that your home is listed on all the major sites with professional photos and the correct information. Also, talk to your agent about advertising on social media. This of course is especially important during the pandemic when each state has their own specific recommendations on how to safely work through this pandemic.
6. Ignoring Your Agent
Remember, selling a home is business! If your agent advises that you change the color or layout of a room that you like, do not ignore them (or worse, take offense). Consider that they sell hundreds of homes in a career and probably have a much better idea of housing trends. Even more importantly, do not set your mind on a particular sale price. Your agent researches comps, the market, and your home's features before carefully deciding on a number.
Source: 6 Vices to Avoid If You Hope to Sell Your Home in 2017