Choosing What Color Palette Works Best In Your Home Is An Important Decision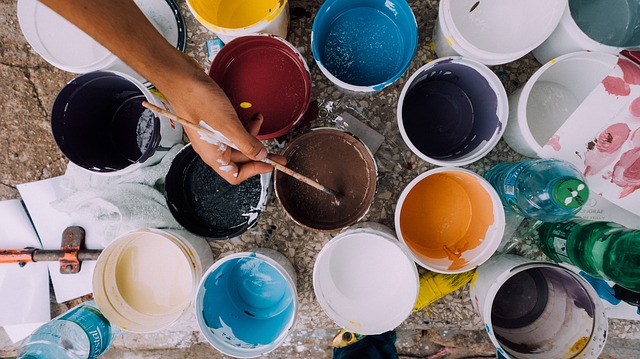 After moving into a new space you often want to put your own personal touch when it comes to painting your walls. Whether you want to stick with classic colors or make a bold statement with a more striking color you have a clean slate at your fingertips. Deciding what colors you want and where to put them is an important choice. If you plan to be the home for many years you might want to take more risks when it comes to an out of the box idea. However, if you plan on a shorter time in the home sticking with a more neutral color palette might be a wiser decision.
Of course trends come and go. So if you are following the ever changing minds of what designers are basing their inspirations from then it might be a good choice to not take each trend to the max. Taking a little from each design and making it work in the space you have is probably your best bet. This year the colors that have been popular are based on this year's Pantone Colors of the Year which are Ultimate Gray and Illuminating which is described as a bright and vibrant yellow. So you will see any variation of deep grays being used as accent walls or perhaps even in a jazzy yellow throw pillow. The yellow shade color would work well in a space that has a lot of natural sunlightand it is sure to brighten any space with its happy tones. Pairing the yellow with the gray wil create a fine compliment in many design situations. Look to popular design magizines for inspiration.
While bold accent walls and bright color palettes can work in many spaces sticking with calm neutral colors will always be timeless in their own way. This type of design is also beneficial if you are planning to sell your home. It is a more universally accepted style that many potential buyers prefer. It makes it easier to see themselves in the space if they are totally overwhelmed with a bold color scheme. Pairing the two types of colors can also be an idea to explore. Just slipping in the spots of color against a neutral background can work well if the colors are paired well.
When you purchase a home and you are ready to change some paint colors it is important that you choose what you feel is right and not what is the trend of the time. Making sure that you are comfortable with what you choose is key to enjoying the space for years to come.
In general, if you can ask yourself what types of color palettes appeal to you the most and then implement them into your overall home design then that is a winning strategy for you. Basing your home on trends that may come and go with the seasons may not be a win for you. However, choosing classic and clean color schemes that can last you years is a safe choice. Working bold accent colors into your design with simple changes of decor may be the easiest way to keep up with the ever changing trends.