Jessieville School District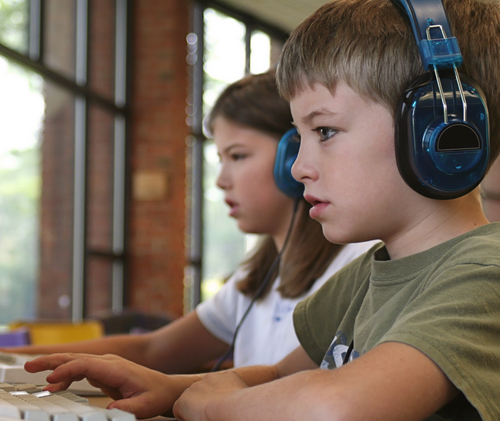 The Jessieville School District is located in the Ouachita Mountains in Arkansas. The schools and their students are the focal point of the community of Jessieville. It is known as one of the best school districts in the state! Through sporting events, musical programs, and other activities, the community comes together through their schools. The Jessieville School District is strongly dedicated to the personal growth and education of their students. Through the pride that the Jessieville Schools have, the community will continue to seek and build on as the school technology plan is developed and implemented.
Jessieville Elementary School
Jessieville Elementary School, in partnership with the community, is committed to educational excellence and life-long learning. Our mission is to prepare students academically, physically, socially, and emotionally to meet the challenges of the 21st century. "At Jessieville…Learning Is Our Natural State"

Jessieville Middle School
Jessieville Middle School is in its seventh year. The middle school is dedicated to helping their students reach their full potential academically and physically. Their mission is to assist students in finding their special talents, helping them grow academically, physically, intellectually, and socially, to work closely with the parents, and to provide a safe and stimulating environment. Jessieville Middle School's Honor Code states that the students will not lie, cheat, or steal. It also states that they will hold their peers to the same expectations.
Jessieville High School

Jessieville High School is dedicated to the wellbeing of their students, both academically, socially, and physically. The school offers many organizations and sports for students to get involved in, including Key Club, Beta Club, Young Democrats, Young Republicans, softball, baseball, football, tennis, track and field, and more.
For the Jessieville School District website click here
--------------------------------------------------------------------------------