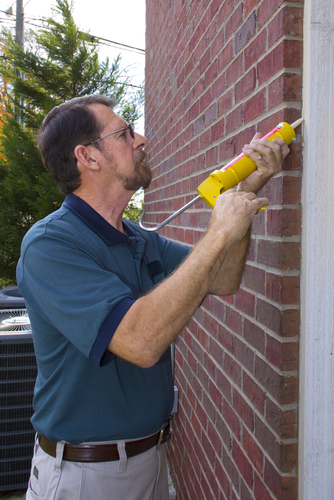 This is a good time, while the weather is still relatively nice, to walk around the exterior of your home with some color-matched exterior caulk.
Check around all the areas between the trim and siding, around window and door frames, and where pipes and wires enter your house. Any places you find where the caulking has broken down or looks like it's going to break down, remove it and replace it with fresh sealant. Follow the manufacturer's directions for the specific product you are using.
Preventing moisture from getting inside your walls is one of the most important of the fall maintenance jobs . . . not to mention the potential air leaks that may create winter drafts and waste precious energy.
Don't know much about caulking? Here is a helpful video from Gimme-Shelter.