Choosing The Right Contractor Is Key When Renovating Your Home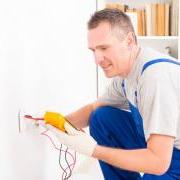 At some point in the time that you are in your home you will most likely choose to either upgrade a room or perhaps remodel a bathroom or kitchen. It is important to make sure whomever you choose to be in charge of these renovations is doing all the proper things.
It is important to get multiple bids on the job that will need to be done. The lowest bid might be the most desirable bid but you need to make sure that other factors are taken into consideration. Having multiple recommendations and referrals is important. Have the contractor direct you to previous jobs so that you can see what types of work he or she has done. Whether the contractor has insurance is important no matter how large or small the job is. Making sure that everyone is protected is essential to a proper work environment.
Having the proper permits or licensing is important and will come into play if you decide to sell your home in the future. If the proper record of the work is nowhere to be found then it can have a huge impact. If your contractor can't tell you what permits might be necessary then that might be a red flag to do more research.
Communication between you and your contractor is key. Make sure that all your questions are answered and are inline with what your expectations are. If anything concerns you then you can address the issues and maybe find another contractor. Having a contract along with a paper trail of payment is essential in case anything goes wrong. Being well documented will help if any action has to be taken to get resolution to any issues that come about.
Everyone hopes that any home project will happen without any surprises or issues but you have to make sure that you cover all the bases when it comes to a successful home renovation. Being well informed will help you in the long run and make for a smooth project and create some peace of mind.