Reasons to Be Thankful: Real Estate Edition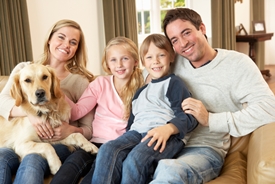 Yes, housing inventory remains extremely low and tax reform could potentially harm homeowners, but Realtor Magazine points out that there is actually a lot to be thankful for in real estate this holiday season. Don't believe me? Keep reading to see why!
Housing starts are up
The number of new homes beginning construction increased in October to 1.29 million, nearly matching the post-recession high of 1.33 million set last October. The number of new building permits also rose last month, signaling that housing start growth should continue through the end of the year at the least.
Existing-home sales remain strong
Total existing-home sales increased 2% from September to a seasonally adjusted annual rate of 5.48 million in October, their strongest pace since June (5.51 million).
Mortgage rates are still low
Mortgage rates have stayed low, which is good news for home buyers. In fact, the current average for a 30-year fixed rate mortgage is just 3.80%, which is actually down from 3.88% last month.
Homes are selling fast
No home seller wants to see their listing sit on the market for an extended period of time. Luckily, few are experiencing this problem, as the average home stayed on the market for just 34 days in October. Furthermore, 47% of all homes were sold in less than a month!
More homeowners are equity-rich, fewer are underwater
ATTOM Data Solutions' Q3 2017 U.S. Home Equity & Underwater Report showed that a record 26% of homeowners are now equity-rich, meaning that the combined loan amount secured by the property is 50% or less of the estimated market value of the property. There is also good news at the other end of the spectrum, with just 8.7% of all U.S. properties with a mortgage considered seriously underwater (where the combined loan amount was at least 25% higher than the property's estimated market value). That number is down from 10.8% at the same time last year.
As you can see, there is no need to be a Grinch this holiday season! Instead, be thankful for all the friends, family, and equity-rich homeowners in your life!
Source: "Plenty to Be Thankful for in Real Estate"