Summer Projects That Can Boost Your Homes Look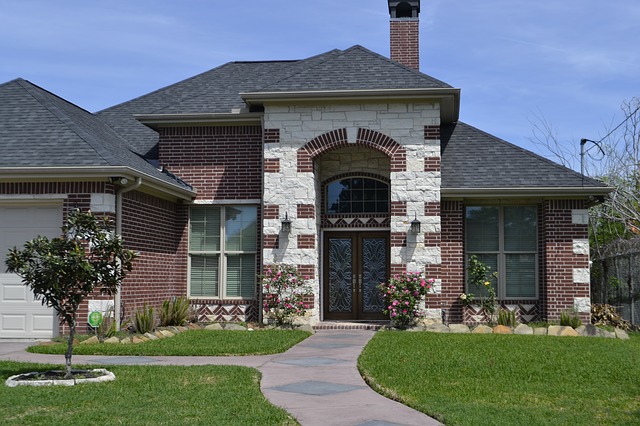 With Summer here and giving us loads of sunny and warm weather now is the time to really get your outdoor upgrading game on. No need to go all out but there are simple things that you can do that will give your front curb appeal a much needed boost. Even now you can get most of your supplies through a curbside pick-up or delivery that will limit your exposure at a home improvement store if you are still concerned about that. With our extreme weather situations please be aware of how much sun exposure you are getting and be safe when working in the extreme heat conditions. Take frequent breaks and be aware of the signs of heat exhaustion.
Your front entrance is one of the first things that an approaching person will see. Your front door is an item that can always use a fresh coat of paint to liven things up. A nice touch of bright, bold color can be just what the door needs. Be sure to consult a colorist that can help you choose correctly since you want it to complement the others colors not clash with them. Other things that can really update your look is a new mailbox or house numbers. These can be easily switched out for something that compliments your front entrance. Sometimes all it takes is a nice washing to brighten up your front exterior. If you don't have a power washer this might be the time to invest in one. If not you can always try and borrow one or rent one from a nearby store.
No one likes to look out their window and see an old, dilapidated fence. While a complete replacement might not be what it needs you may just need a fresh stain or paint. If you do need to replace it and you don't feel confident in completing that task you may be better off hiring someone to come in. A project like that can most likely be completed within the social distancing guidelines.
Your landscaping needs may be big or small and depending on what needs done you may be able to do it yourself. Making sure that dead trees or branches are taken care of will help during storms to reduce damage from falling debris. Ensuring that your lawn is draining well will help keep your basement dry during heavy rain storms that tend to hit us during the summer months. A nice simple way to get a fresh pop of greenery to your landscape is a set of container gardens that can give a quick update to your lawn. Making sure your bushes and shrubs are under control and neat will help give your overall look much needed boost.
The pathway up to your steps or door might need a look at as well. Weeds like to grow in whatever crack or space it can get through so you may need to use a weed killer to get that under control. Also make sure that no large cracks or holes have appeared. You don't want anyone to be hurt from a hazard in your yard.
Hopefully some of these small projects will help give you an idea about some little things that you can do to brighten up your yard!