Increase Your Home's Security With These 5 Tips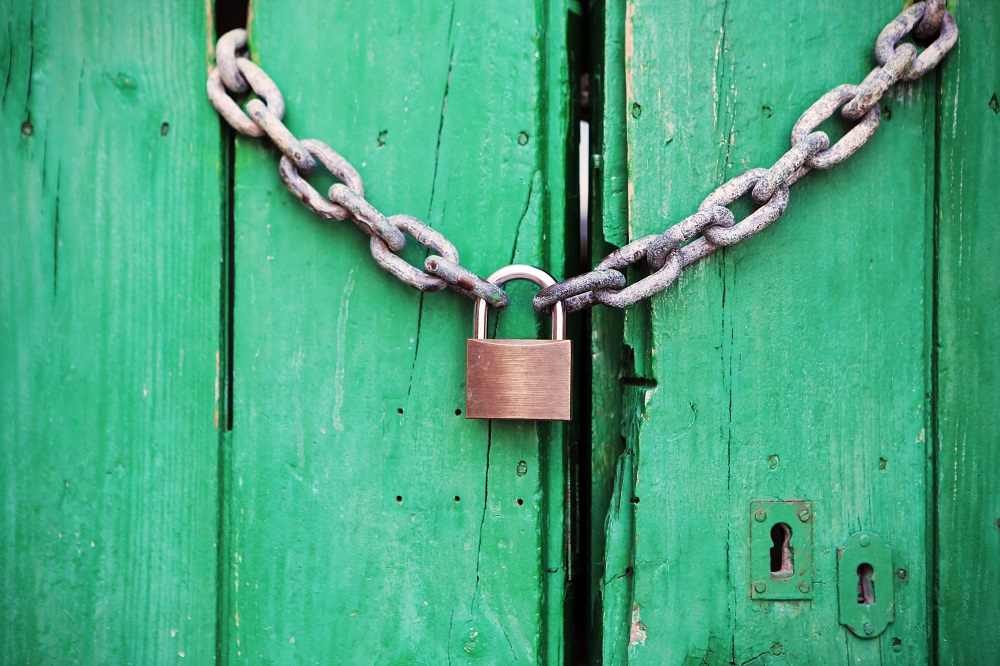 As summer starts to heat up, it's time to consider something that most people assume will never happen to them: a home burglary. You might not like to think about it, but a burglary occurs about every 13 seconds in the United States for a total of over 2 million per year. Luckily, there are some simple steps that you can take to stop your home from becoming an easy target for a thief on the prowl.
Of course, any time of the year is a good time to increase your home's security, but the summer months require the closest scrutiny. In fact, the most common months for home break-ins are July and August. Why? There are several reasons: warm weather means windows are often left open or unlocked, vacations mean homes are left vacant for long stretches of time, and constant yardwork means sheds and garages are left open. You can greatly reduce your chances of becoming one of those 2+ million yearly home burglaries with the following 5 steps.
1. Secure your front door
The front door is the most common entry point for a home invader, accounting for 34% of break-ins. Beyond the obvious answer of always keeping your front door locked, there are a number of ways that you can make it a less appealing target. Oftentimes, burglars will simply ring the doorbell to check if anyone is home before breaking in. By installing a doorbell that alerts your phone when rung and/or allows you to talk through a speaker, you can turn off most would-be thieves by making them believe you are in the home. Furthermore, you can greatly improve your door's resistance to being kicked in by screwing the strike plate all the way into the framing studs with long screws.
2. Secure your windows next
First-floor windows are the second most common entry point for burglars, making up 23% of break-in access points. A common misconception is that most burglaries happen at night while you are asleep, when the reality is exactly the opposite: 65% of home break-ins happen between 6 a.m. and 6 p.m. when most people are at work. For this reason, never leave your windows unlocked, even during the day. For added security, consider installing motion sensors that alert you or a home security company when the window is broken/opened.
3. A.C. units
Especially on the first floor, window air conditioners can represent a major weak spot for your home. Burglars can simply push the unit inside and hop into the now-open window! Make sure that the unit is securely screwed into the window frame; otherwise, remove it before leaving the house, especially for long periods of time like a vacation.
4. Bar sliding doors
Locks on sliding doors are often extremely fragile. Rather than rely on them, secure the door completely by placing a wooden or metal bar into the door track. If the door is made of glass, also consider installing motion detectors for added peace of mind.
5. Put lights on timers
When leaving for any overnight trip, be sure to use timers to make multiple lights turn on and off in a cycle. Leaving exterior lights on during the night is another simple but effective way to keep burglars from covertly peering in your windows.