Rethink These Trendy Bathroom Design Choices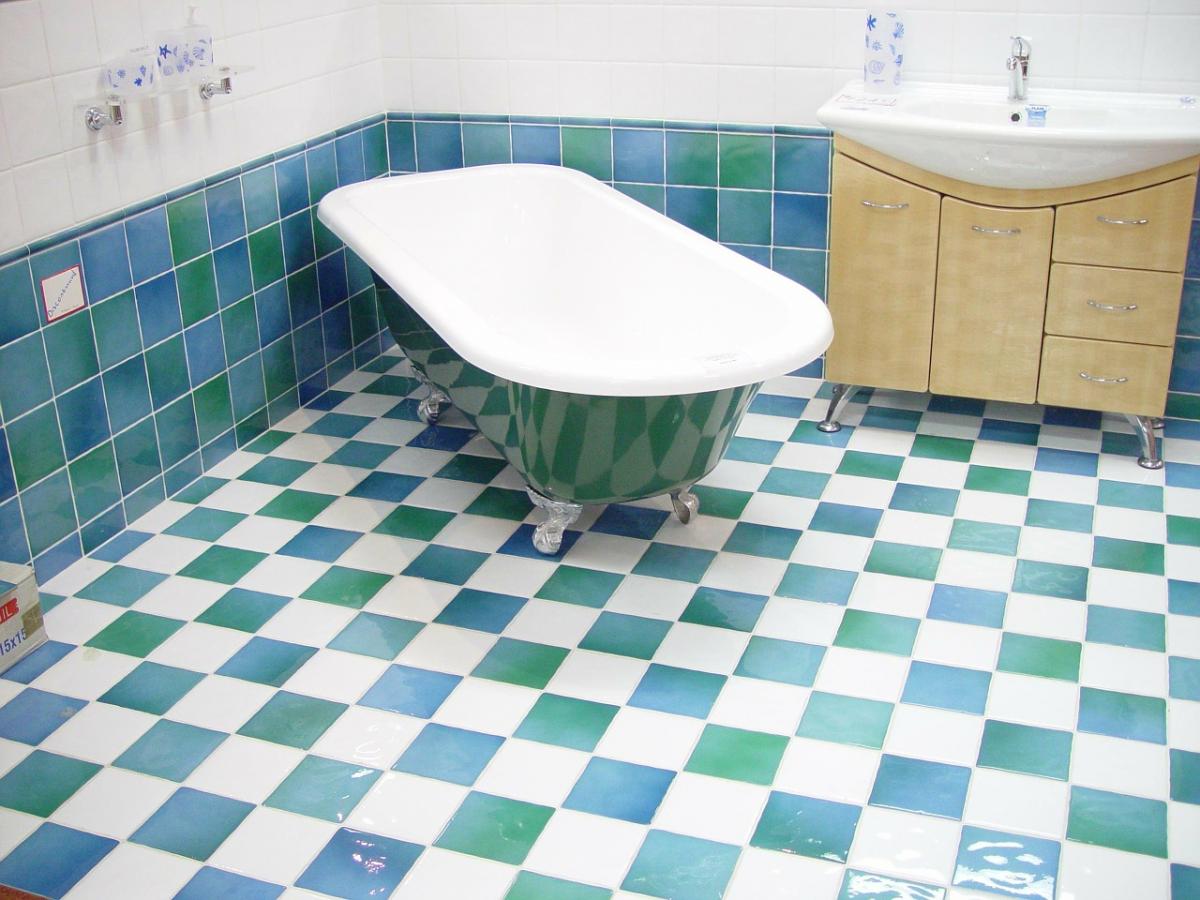 If you've been quietly hating your boring, outdated bathroom for years, then your desire for serious change is understandable. In fact, you aren't alone; some previously out-of-style design options have become more popular as homeowners attempt to break away from established norms like all-white everything and subway tile. However, now that you've finally decided to renovate, you might want to sit down and reconsider the bold colors and intricate patterns that looked so good in the online photos. HouseLogic recently identified some emerging design trends and alternate options that you should consider instead.
Creating elaborate patterns out of tiny tiles
One bathroom trend that has gained steam in the last few years is the covering of surfaces in colorful patterns using very small tiles. Look, no one can blame you for being tired of staring at row after row of off-white, medium-sized subway tiles, but this is probably the wrong direction to go. Those little tiles might look neat at first, but more tiles mean more grout to try to keep clean. Instead of going small, opt for larger tiles in your bathroom! They involve less maintenance and give a clean, modern look. If you really want to have some small patterns, install them as an accent around the vanity where they won't get very dirty.
Loving hardwood floors too much
Yes, hardwood is durable, beautiful, and timeless, but that doesn't mean that you should put it in the bathroom. Unless you are very careful to keep it dry, hardwood floors are likely to suffer staining and warping over time as they are exposed to the heat and moisture of a bathroom. Instead, install tile that is designed to look like wood! This choice gives you the style that you crave with the functionality that you need.
Getting colorful with the fixtures
Maybe you're thinking that those pastel sinks and tubs of the past are due for a resurgence, so you want to be a trend-setter. Please, reconsider this choice. If you grow tired of those colors, then replacing the fixtures will be annoying and expensive. Even if you love them, when you eventually try to sell the house, chances are (very) high that buyers won't agree with your design decision. Instead, try adding color to your bathroom by choosing a bold color for the walls or trim. This can appease your color fix while also being easy to change if and when the time comes.
Want to read about more bathroom design trends to reconsider? Check out HouseLogic.com.