These Are the Latest Trends in Kitchen Remodeling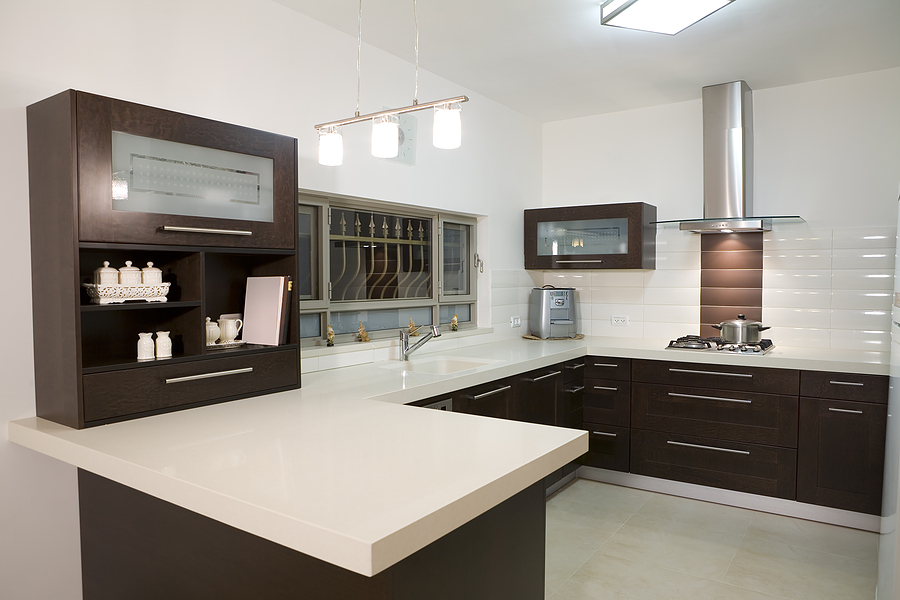 Although it's usually not a wise move to chase trends during a remodel, knowing which styles are on the upswing or downswing can help you future-proof your home against looking dated. Perhaps nowhere is this more important than the kitchen, which has a median renovation cost of $11,000; the hefty price tag makes kitchens far too expensive for most homeowners to redo every few years. To get a feel for 2019's kitchen trends, home remodeling website Houzz surveyed over 1,300 homeowners to see which styles they chose for their recent or upcoming kitchen remodel. Keep reading to learn which design elements are rising above the competition!
Transitional style stays on top
Transitional styling, which pulls elements from both traditional and modern design, remains the most popular kitchen style, with 21% of homeowners choosing it for their remodel. Contemporary (15%) is the second most popular style, but only barely held onto its spot after Farmhouse (14%) saw significant gains.
Mixed metals are the new normal
That's right, the majority of homeowners (54%) are now choosing to mix and match their fixture and hardware finishes rather than opting for a single style. Nickel, bronze, and black finishes were the most popular.
White is still king for cabinets
White remains the most popular color for cabinets, with 43% choosing this traditional hue. Interestingly, gray is the fastest growing color in popularity, as more than 1 in 10 homeowners are now choosing it for their cabinets. Could this be the start of a new normal?
Natural stone's reign is over
Speaking of white, the color has shown rapid growth in popularity for countertops. Over the last three years, white has gone from being chosen by 22% of homeowners in 2017 to 27% in 2018, and now stands at a robust 31%. However, the more shocking change for counters is in material, where engineered quartz has surpassed all of the natural stone materials combined in popularity (48% versus 43%, respectively). The largest declines have been observed in granite, which fell in popularity by a full 10 percentage points from 2017 to 2019. You might remember that I wrote about the rise of quartz nearly 2 years ago, so hopefully you took note!
To learn even more about the ongoing trends in kitchen remodeling, head over to Houzz.com and read the full report.