Tips to Make Your Home Look Picture Perfect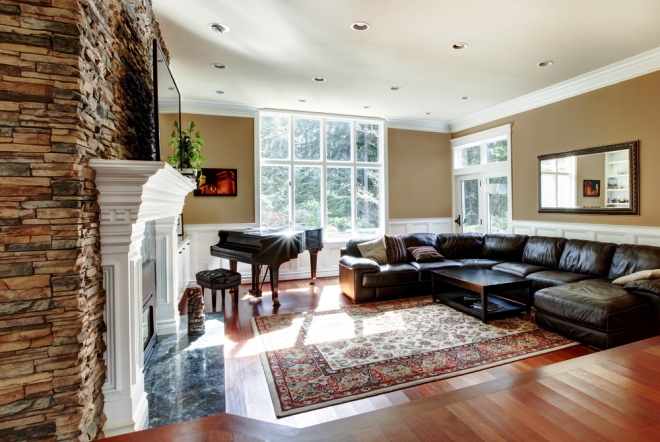 If there's one thing that can doom any listing instantly, it's poor photos of the home. When searching for anything online, the first thing we all look at is the photo. No one would buy a shirt or a bag online if it looks ugly in the pictures, so why would a home be any different? Luckily, there are some simple photography tricks that can take the appeal of any home up a notch without major renovations! It is especially important during these times of COVID-19 when a majority of people are searching for homes via the computer that your on-line prescence really knocks it out of the park.
Light Is Your Friend
Darkness rarely makes for an inviting photo, so be sure to maximize the natural light available in any given room. Wash the windows, open the curtains, and pull up the blinds to provide a snapshot with warmth and depth. Additionally, nothing says "warmth" like a lit fireplace in the winter, so feel free to start it up prior to the photo shoot.
Accent Colors Make Everything Pop
If a room is looking rather drab or monotone in photos, try adding in a splash of bright color to accent the room. A vase of bright red or yellow flowers can pull off the job, but don't go overboard by designing an entire bouquet. Similarly, throw pillows or a blanket draped across the front of a bed or bench can effectively add color to a bedroom.
Place Artwork Strategically
In general, you may want to hang your artwork a bit lower than you typically would in order to make the ceilings appear higher. If you already have high ceilings, point them out by hanging tall, vertical pieces on walls. For low ceilings, the opposite is true: avoid tall pieces and instead hang art that is short and wide.
Not Everyone Loves Pets
Although you love your pet more than anything, other people might be allergic to them or imagine that their presence makes the home unclean. For these reasons, it is usually best to hide your furry friends (and all of their toys, dishes, and cages) from any listing photos. However, if your pup or cat is particularly photogenic, you might be able to get away with having them accent an otherwise boring shot.
Always Consider Curb Appeal
When taking exterior shots, always rake leaves, hide garbage cans, and prune bushes (especially those that hide the house) before even thinking about taking a photo. Other details to consider include avoiding having visible parked cars and uncovering pools/grills.
Want to read about even more ways to boost your listing photos? Check out the source article "9 Ways to Make Your Home More Photogenic".