Don't Overlook Wood Countertops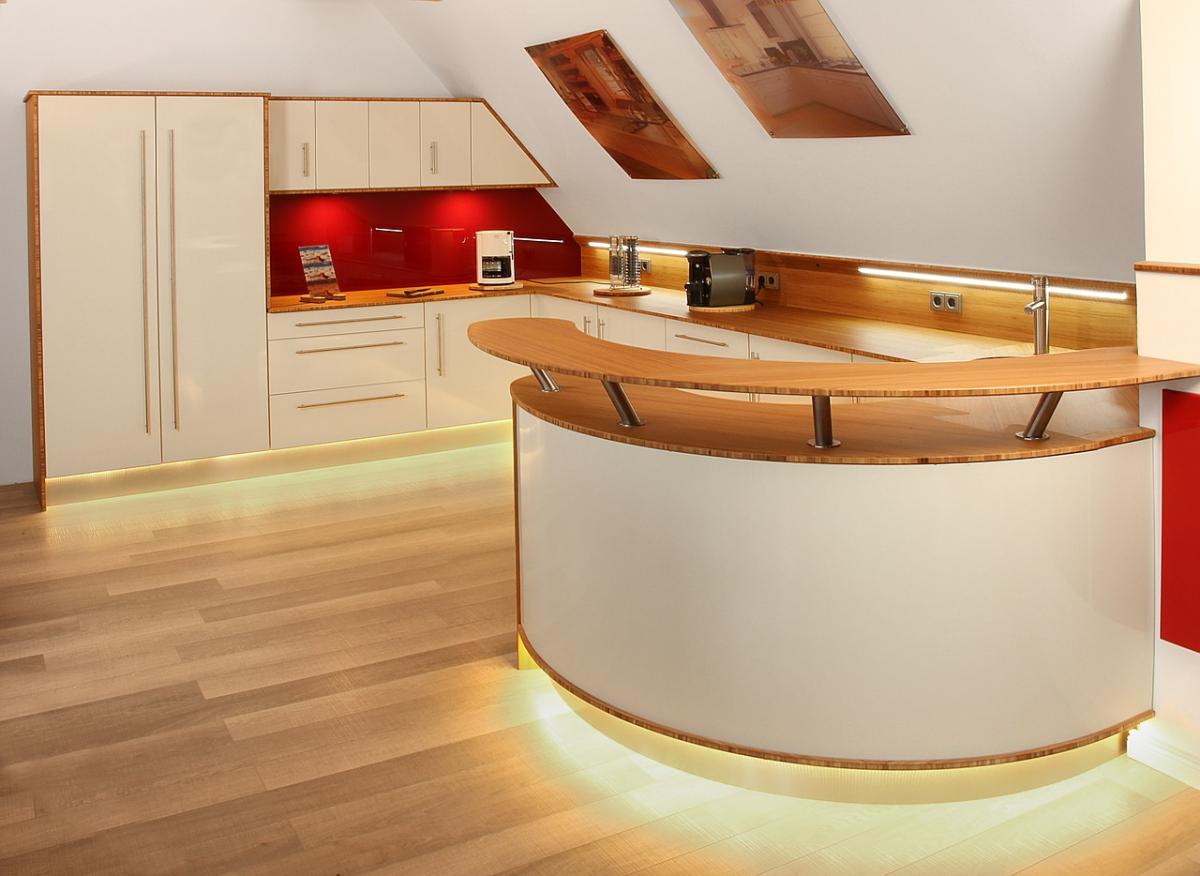 If you're thinking about renovating your kitchen, one of the most visually and functionally important aspects to consider is your countertop material. Sure, you could go with classics such as marble, granite, or even a more modern quartz, but have you considered wood? Contrary to what some people believe, wood can make an excellent countertop material when properly maintained. Keep reading to learn why you shouldn't overlook this underutilized design element!
Why You Should Consider Wood
The primary advantage of wood countertops is in design; few materials can imbue a room with the sense of warmth, luxury, and style provided by natural wood. Also along these lines, wood gives you an almost endless number of aesthetic possibilities to consider between the species, grain, age (when using reclaimed wood), and custom inlays. Furthermore, wood can often be purchased and installed for significantly less than other high-end materials such as marble and quartz. The exact cost varies widely depending on the type of wood being used. Finally, many people fall in love with the patina of minor scratches and discolorations which make wood even more unique over time.
Why You Might Pass On Wood
As with any material, wood has its share of disadvantages to go along with its advantages. The largest hurdle to wood is that it requires more maintenance than other countertop materials. If you want to prepare food on it, the surface will need to be resealed every 1-3 months with a coat of mineral oil in order to keep the wood from becoming vulnerable to splitting, cracking, and staining. Additionally, wood is more prone to scratches, heat, and water damage than stone, making it less suitable for use around sinks unless sealed with a more durable (non-food-safe) finish; however, keep in mind that wood can be sanded and refinished if deemed necessary, a life-extending feature that sets it apart from other materials.
Unsure if you're ready to care for a whole kitchen of wood countertops? Consider using wood for a large island where heat and water are less of an issue! It is sure to stand out as a focal point in any space.
If you'd like to learn even more about wood countertops, check out these articles from Home Advisor and The Spruce which are filled with information to help you make the right decision for your kitchen!